We wrote this Asknow Psychic Review to get an overall picture of their website and if they are worth visiting them.
Every once in a while, we come to a point in our lives when we'd need a little or a lot of guidance. Questions that involve whether or not you should change careers, or if you're ever going to love again after a break up, or you simply want to know what's ahead of you for days to come. 
AskNow website is a service-oriented site that allows you to connect to over 250 psychics and advisors who can give you the answer you're looking for. It's considered to be America's premier psychic network, and boasts of the top rated spiritual advisors in the country.
Knowing what your dreams mean, what blessings or misfortunes a person will bring to you, or whether or not you'll get that promotion eases the anxieties of daily life and allows you to enjoy a feeling of peace or excitement for what's about to come.
And this is exactly what AskNow hopes to achieve – by bringing you the country's most experienced, most credible, and best psychics all under one roof. 
What Does AskNow Offer?
The site was launched in 2005, and has continued to become the country's premier psychic network. They have over 250 psychics available 24/7, and offers a pay-as-you-go model wherein you only get to pay for the minutes you consume. 
Once you open the site, you are greeted with a friendly, colorful, and easy-to-navigate interface. Getting around is quite simple and everything that you'd want to know with how to get started can be found on the first page itself. 
The site offers several categories of expertise, from love and relationships, to careers and goals, to health and wellness, past lives, astrology, numerology, angels and spirits, dream interpretation, and tarot card readings. 
Aside from their psychic directory, the site also offers supplementary features that allow you to make the most of the company's expertise. They offer daily horoscopes, as well as free personality and compatibility reports, which are a fun way of delving into the spiritual world without the pressures of actually talking to a psychic. These features are available to non-members, as well. 
To be able to contact any of the psychics, you must open an account on the site first, enjoy a 5-minute talk with an elite psychic for free, and then get to choose the psychic to have a reading with. 
How It Works?
If you've already opened an account, you can browse through the site's psychic directory to connect with specific psychics. You can talk to a psychic over the phone, chat with them, or send an email for a call-back or to set an appointment. A call, chat, or callback button will be seen on the psychic's profile, which tells you of their availability. ​
"FREE for 5 minutes"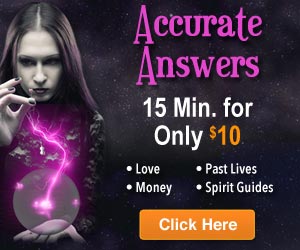 Once you've chosen a psychic to work with, you can call or chat with them for free for 5 minutes (introductory offer). This is a great feature wherein you can get a good feel if the both of you are a good match, or whether or not he or she is the right psychic for your specific concern. 
When you've found the right psychic, you can immediately start connecting with them to begin your reading or session, depending on their availability. 
To find a psychic, you can go straight to the directory page, or filter the list by typing in a keyword on the Search Box, which is found on the upper right portion of the page. Once you type in your keyword, the site will automatically filter the directory to give you the best psychics in your chosen category. 
You can filter the choices depending on their expertise, their availability, as well as their rates. 
​
The Psychics
The psychic directory lists the advisors according to ratings. The top rated guides are shown first, which gives you instant access to the best psychics on the site. 
What makes the site different from other similar sites is their psychic profiles – photos are big and clear, credentials are presented, as well as their overall ratings and customer feedback. 
​​​​The site also boasts of their stringent standards when choosing to accept psychics on their directory. So many psychic sites do not screen their advisors and simply accept anyone who declares themselves as psychics. 
​AskNow features their very own Master Psychic Managers who scrutinise, screen, test, and handpick only the best, only the most credible, and only the most experiences psychics in the country. 
About only 10% of those who apply to be included in the directory actually make it, which gives you the confidence and assurance that each advisor is worth your money. 
​
Pros
Limited number of psychics

 – only credible ones are accepted

 

Presence of supplementary features

 

Free 5 minute reading – call

 or online chat with a psychic after you register

 

Customer service is 24/7

 

Satisfaction guaranteed

 or they credit your account with up to 10 

minutes

 worth of readings

 
Cons
You'd need to register first and purchase an introductory package to be able to connect with a psychic

 

There are no actual category lists that would've made the search for a psychic easier – you'll have to know what area you want to have a reading in when you filter the directory using the Search box.

 
The Bottom Line
AskNow is one of the most recognizable names in online psychic sites. Their ability to screen and scrutinise psychics is their best asset – which gives you the peace of mind, trust, and confidence that they're credible and accurate when it comes to answering your queries.